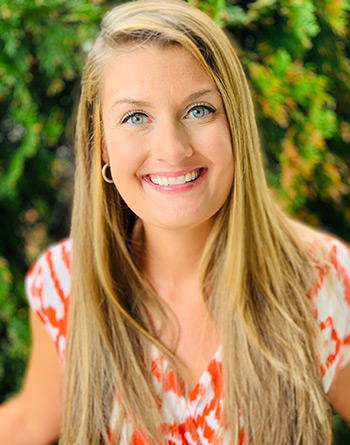 Mendi Evans
Sales and Training
Virginia
Mendi is part of our training team specializing in the entire suite of Checkmate products, Web Services, Car Part Pro, and Integrated Car Part Pro. Mendi has been with Car-Part.com for over 5 years working with both the training and sales teams, training recycling yards and body and repair shops on Car-Part.com and Car Part Pro.
Prior to Car-Part.com, Mendi previously worked in the golf business, planning weddings, membership events, and golf outings in Coastal Georgia and Coastal Virginia. She has a Bachelor degree in Psychology with a minor in Business Administration from Mary Baldwin University in Staunton, VA.
Mendi stays busy in her spare time with her husband, Matt, and her two young sons, Blake and Chase. Together they enjoy playing sports, especially golf and swimming, spending time outdoors, cooking, and traveling.
---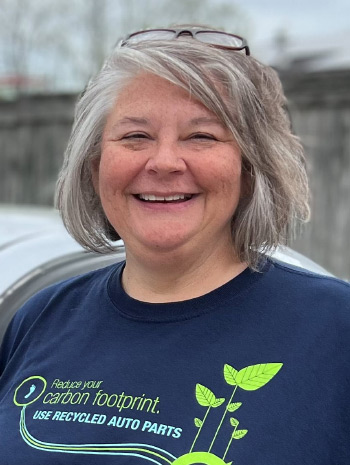 Theresa Colbert
Web Sales
Colorado
Theresa Colbert is an on-the-ground representative for Car-Part.com. She works with dismantling yards to help them decide which products in the Car-Part suite best fit their needs and shows them how they can optimize their part listings for online sales through eBay, Brokering, and Trading Partners. She does this by emphasizing the importance of accurate part grading and high-quality part images. She also stresses the huge value that cores have in today's market.
Theresa has been with Car-Part.com almost 8 years. Previously, she worked at Nu-Parts Automotive Products for 10 years. Prior to Nu-Parts, she was the manager at Winter Auto Japanese Engines in Glendale, Arizona, and at AAA Economy Auto Parts in Phoenix, Arizona. With over 25 years of industry experience, she has seen the auto recycling world from almost every point of view. Theresa is on the Pennsylvania association event board, the Colorado association event board, speaks at industry trade shows, and writes a monthly article in The Recyclers Power Source, the Toolbox and several state association publications.
When she is at home, she loves to spend time with her family, play with her dogs, cook, and watch football.
---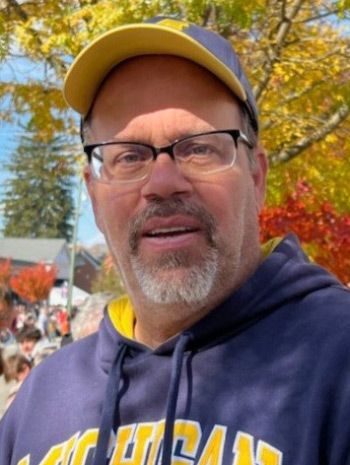 Jeff Mastervich
Checkmate/Web Sales
Arizona
Jeff is one of the Checkmate and Car-Part sales representatives covering the western portion of the United States. Jeff has been with Car-Part.com for 15 years, and during this time, he has worked in the Checkmate support group and sales.
Jeff has been involved in the automotive recycling industry for over 25 years. He began as a field installer and graduated to managing the support group while with AutoInfo. He has also served as general manager for several recycling facilities during this time.
In his spare time, Jeff enjoys all Pittsburgh-related sports and golf.
---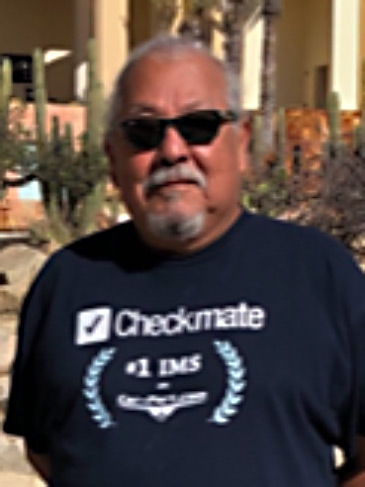 Sonny Gonzales
Checkmate Sales/Training/Support
California
Angelo (Sonny) Gonzales works in Checkmate training, sales, and support. Sonny joined Car-Part.com in 2009, focused on Checkmate. Today, Sonny works with customers across the US and Canada on Checkmate and Car-Part Web Services. Sonny spent 28 years in the auto recycling industry at Central Auto Dismantling in Clovis, California. His experience as a parts puller, delivery driver, counter person, and owner puts Sonny in a unique position to work with other recyclers and continue to share his experience.
Prior to Car-Part.com, Sonny was a music teacher in the local school district for 7 years. His teaching background has helped him to easily transition into a training role with auto recyclers. Sonny has an associate's degree from Monterey Peninsula College, a bachelor's degree in Liberal Arts, and a teaching credential from Fresno State University.
Sonny also co-leads Car-Part's all-employee band, the VW Beetles, contributing his musical skills on the keyboard, guitar, and harmonica as well as vocals.
---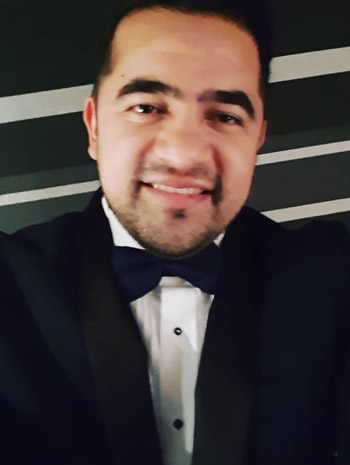 Manuel Herrera
Checkmate/Web Sales - Mexico
California
Manuel has been with Car-Part.com since 2006, and has 20 years of experience in the automotive recycling industry. He started in the industry as a counter salesperson for an auto recycling facility in Mexicali, Mexico. He held that job for 6 years as he attended the college at Universidad de Estudios Avanzados (UNEA). After he graduated with a bachelor's degree in Business Administration, Manuel worked on a business project that allowed him to travel throughout Mexico, and opened the door for Car-Part.com to enter the Mexican market. Manuel trains Car-Part.com customers in Spanish and English. He is passionate about motivating and helping business owners to run their businesses through data-based decision making and software/technology.
Manuel is also passionate about music - after work hours, he's usually relaxing to the jazz standards and the tunes of Frank Sinatra!
---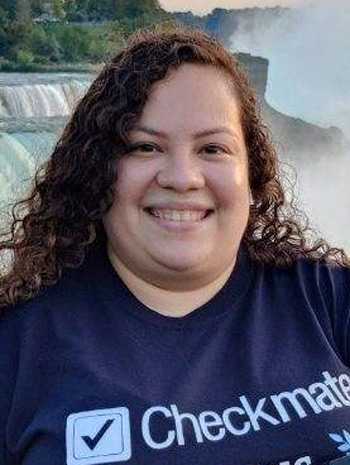 Jessica Garcia
Sales and Training
Arizona
Jessica Garcia's experience in the auto recycling industry started with two and a half years at Pluck A Part, a recycling facility in Tempe, Arizona. She has now been working for Car-Part.com in sales and training for a year. Jessica has spent time scheduling, installing, and doing training for Integrated Car Part Pro and has begun expanding her experience to work on our recycler products, Checkmate, Bidmate, and Partmate, as well. Her bilingual abilities and broad base of product knowledge make her an important part of our sales and training teams.
In Jessica's spare time, she enjoys traveling, bowling, movies, and game nights.