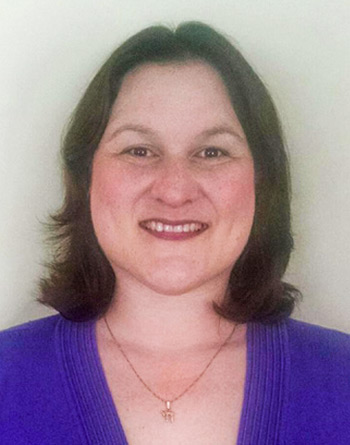 Casey Crouse
Checkmate Trainer
Kentucky
Casey Crouse is one of our Checkmate Conversion Trainers. Her specialty is helping recyclers who are new to Checkmate. When recyclers first begin using Checkmate, Casey visits their business for a few days to help them convert their inventory data and to learn their new system. Casey hasn't always been in the software and auto recycling industries - before working at Car-Part, she was a chiropractor for 13 years. She was an associate chiropractor for 8 years, and then owned her own business for 5. As a chiropractor, Casey has always loved helping people and improving others' day-to-day lives. Training them to use their new Car-Part software fits right in with that passion!
When Casey isn't on the road helping recyclers, she spends time with her family and loves to dive into a good book
---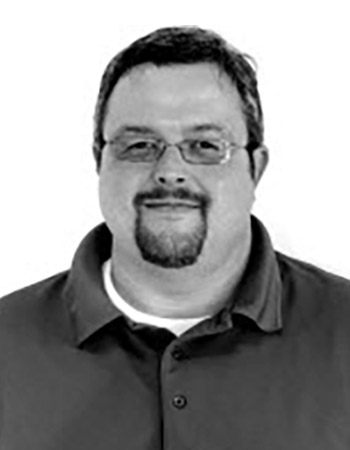 Joe Heiman
Training Specialist
Missouri
Joseph Heiman has over 20 years of experience in the automotive recycling industry, working for a family-run yard (Al's Foreign Auto Salvage and Sales). Joseph has worked in all facets of the industry. He started as a dismantler for his father while he was in high school, and he worked his way through college at the University of St. Louis, earning a Marketing degree in 2001. Joe later became the bookkeeper and then salesman, before he became the President at Al's Foreign Auto Salvage and Sales. He started his first yard at the age of 19 and ran the yard for 9 years before selling and purchasing his family business in 2006.
While working for Al's Foreign, Joseph served on the Board of Directors of the Missouri Auto and Truck Recyclers Association for 8 years. He was also an active member of a Car-Part.com Recycler Executive Roundtable Group.
Joseph closed his yard in 2014, and has been working for Car-Part.com ever since. As a Training Specialist, Joe has taught classes at industry events and helped nearly 100 recycling businesses get set up with and comfortable with the Checkmate inventory management system.
---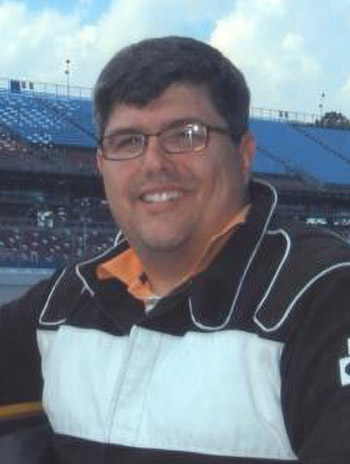 Dave Sanford
Checkmate Sales Rep
Alabama
David Sanford is a Sales Representative with Car-Part.com, focusing on the Checkmate inventory management system. He has been in the recycling industry since 1999, when he started in the industry by selling regional Voice Lines for Compass Communications in Florence, Alabama. Dave began selling the Checkmate inventory management software, too (at the time, Compass and Checkmate were owned by the same company).
When Car-Part.com purchased Checkmate in 2003, David retained his position selling Checkmate and has been with Car-Part.com ever since. Since then, Car-Part.com has developed many more solutions for recyclers, and David has grown his industry knowledge to better help his customers. He works out of Car-Part.com's Alabama sales office in Florence, Alabama, and works with customers throughout the Greater Midwest.
David is married and the father of two girls, ages 17 and 13. He enjoys meeting new people and revisiting old friends within the industry.
---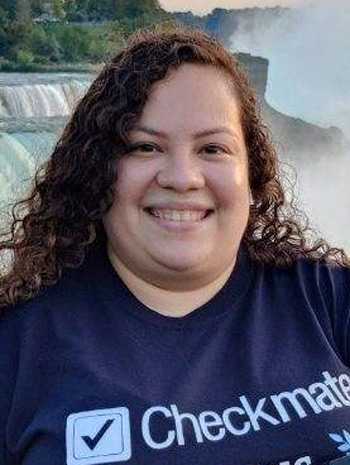 Jessica Garcia
Sales and Training
Arizona
Jessica Garcia's experience in the auto recycling industry started with two and a half years at Pluck A Part, a recycling facility in Tempe, Arizona. She has now been working for Car-Part.com in sales and training for a year. Jessica has spent time scheduling, installing, and doing training for Integrated Car Part Pro and has begun expanding her experience to work on our recycler products, Checkmate, Bidmate, and Partmate, as well. Her bilingual abilities and broad base of product knowledge make her an important part of our sales and training teams.
In Jessica's spare time, she enjoys traveling, bowling, movies, and game nights.
---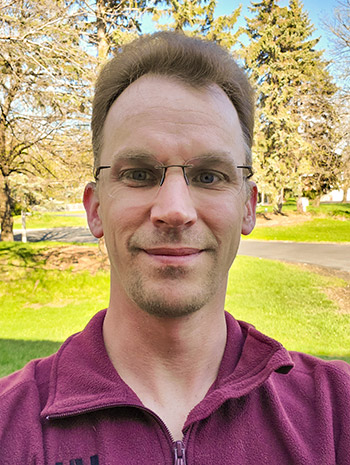 Dan Ruud
Checkmate Product Specialist
Minnesota
Dan Ruud is a Checkmate Product Specialist. He is responsible for testing new enhancements and software changes, acting as a communication point between developers and support staff, and helping support staff with escalated issues. Dan has also been part of numerous installations and conversions, so he understands what it's like working at yards ranging from a single employee to the largest yards.
Dan started working with Checkmate over 20 years ago as a basic support representative on the Orion product. He switched to Checkmate and worked his way up to the Lead Support Rep for Checkmate. He held that position for a few years, and once Car-Part.com purchased Checkmate, Dan then moved to the development and testing side of the product. He continues to assist with escalated issues when needed.
In his free time, Dan plays disc golf in the summer, and skis and snowboards in the winter. He also plays competitive volleyball year-round, playing indoors during the winter and on the sand in the summer. Dan is also a season ticket holder for the Minnesota Vikings.