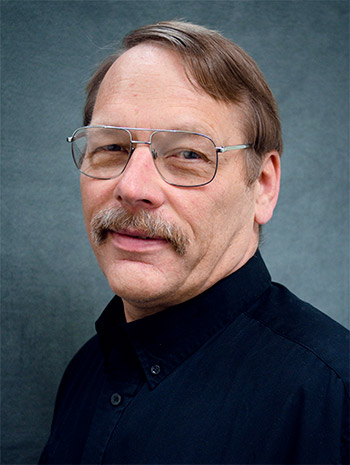 Roger Schroder
Vice President
Kentucky
Roger Schroder is a co-founder of Car-Part.com and is currently the company's Vice President. Roger has been in the auto recycling industry for over 30 years, and is co-owner of Foreign Auto Salvage in Fort Wright, Kentucky. He was the manager of Foreign Auto Salvage for many years and continues to serve as a senior officer and board member.
Roger received a bachelor's degree from Thomas More College with a double major in Business Administration and Accounting. He spent 10 years as a special agent with the Treasury Department. Roger is a Fort Wright General for his volunteer work with the city and work with the Fort Wright Business Association. He has also been recognized as an Honorary Colonel by the Kentucky State Police Department.
---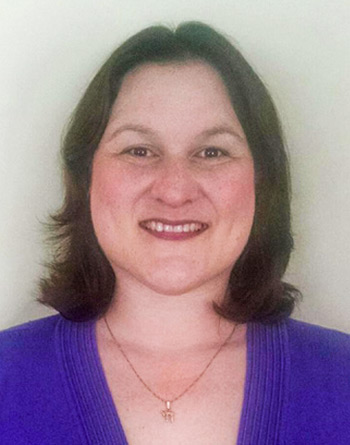 Casey Crouse
Checkmate Trainer
Kentucky
Casey Crouse is one of our Checkmate Conversion Trainers. Her specialty is helping recyclers who are new to Checkmate. When recyclers first begin using Checkmate, Casey visits their business for a few days to help them convert their inventory data and to learn their new system. Casey hasn't always been in the software and auto recycling industries - before working at Car-Part, she was a chiropractor for 13 years. She was an associate chiropractor for 8 years, and then owned her own business for 5. As a chiropractor, Casey has always loved helping people and improving others' day-to-day lives. Training them to use their new Car-Part software fits right in with that passion!
When Casey isn't on the road helping recyclers, she spends time with her family and loves to dive into a good book!
---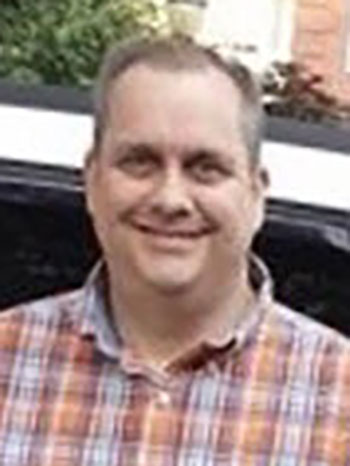 Jeremy Baines
Car-Part Pro Customer Relationship Manager
Indiana
Jeremy Baines has been a product specialist for Car-Part.com for over 9 years. Versed in the complete Car-Part product suite, Jeremy currently provides training and support for our diverse customer base all over North America.
Jeremy is the son of a professional repairer and has spent countless hours working in the garage on projects with his father, as well as working in several body shops. Before joining Car-Part.com, Jeremy spent 7 years as the Vice President/Co-owner of SAJAC Enterprises, an independent auto damage appraising company. Jeremy was also the QRP-Midwest Regional Manager for 3 years. With an extensive background in the repair shop, insurance, and salvage yard industries, Jeremy looks forward to helping to provide solutions to the recycling industry today.
In his spare time, Jeremy enjoys spending time with his wife and young daughter, golfing, hunting and Pastoring a thriving church in Fort Wayne, Indiana.
---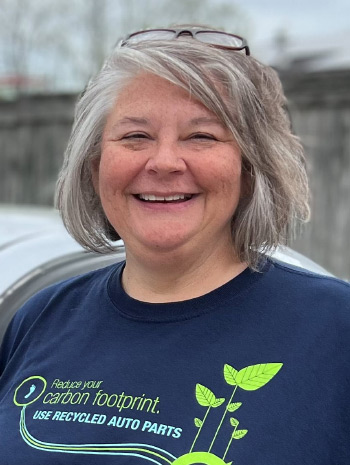 Theresa Colbert
Web Sales
Colorado
Theresa Colbert is an on-the-ground representative for Car-Part.com. She goes into the dismantling yards and helps the customers decide which of the products in the Car-Part suite best fits their needs. Trading Partners, Brokering, Coremate and Core Pricing programs are Theresa's pet projects. With her background in aftermarket and being "on the other side of the counter" at the yard and repair shops, Theresa is a firm believer in Brokering and in the huge value cores have in today's market.
Theresa has been with Car-Part.com almost 8 years. Previously, she worked at Nu-Parts Automotive Products for 10 years. Prior to Nu-Parts, she was the manager at Winter Auto Japanese Engines in Glendale, Arizona, and at AAA Economy Auto Parts in Phoenix, Arizona. With over 25 years of industry experience, she has seen the auto recycling world from almost every point of view. Theresa is on the Pennsylvania association event board, the Colorado association event board, speaks at industry trade shows, and writes a monthly article in The Recyclers Power Source, the Toolbox and several state association publications.
When she is at home, she loves to spend time with her family, play with her dogs, cook, and watch football.
---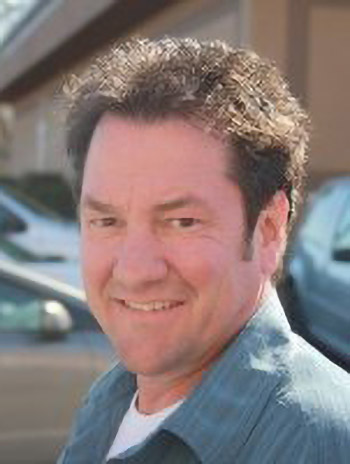 Ron Van Raamsdonk
Canadian Sales and Checkmate Support
British Columbia
Since he started his career with an Electronic Technician diploma from Camosun College, Ron has spent over 25 years in the recycling and insurance industries, including nearly 10 years as a mechanic. This experience has enabled Ron to accumulate a thorough knowledge that spans the automotive parts, insurance, and collision repair industries. He has been with Car-Part.com for over a decade, bringing his expertise in sales, customer relationship management, product development, and operations management to the market in Western Canada. A regular at tradeshows, Ron can often be found sharing his extensive knowledge and experience in public speaking engagements.
Ron claims skiing as his sport, and spends the weekends working on home improvement projects and enjoying some good BBQ. In his spare time, Ron also contributes his skills as a professional musician to Car-Part's all-employee band, the VW Beetles.
---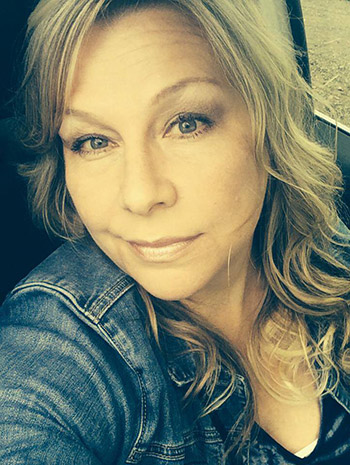 Debbie Frankele
Checkmate Support Manager
Washington
Debbie started her career in the automotive recycling industry in 1999 working for ARASC supporting the cross platform data transfers for estimating companies. In August of 2003 Debbie came on board at Car-Part.com and worked as a Web support tech before being promoted to Checkmate Support Manager in 2007.
Debbie has 2 adult children, enjoys traveling and works as a volunteer for Seattle Pug Rescue.
---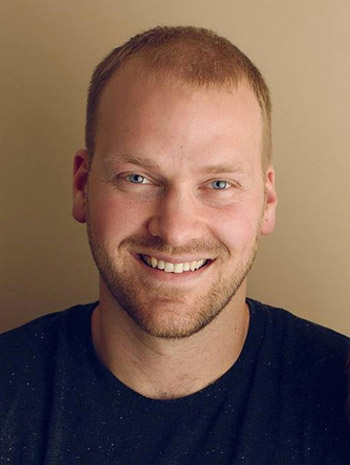 Alex Crocker
Checkmate Developer
Washington
Alex Crocker has been working in the auto recycling industry in a variety of areas for over a decade. Prior to coming to work for Car-Part.com in 2016, he spent many years working at Gundie's Auto Recycling where he did everything from parts pulling to inventory to yard management. Alex spends the majority of his time at Car-Part.com working with recyclers and other Car-Part.com developers to develop Checkmate to better fit the needs and workflow of auto recyclers.
In his spare time, Alex puts his experience in the auto industry to good use, building and racing endurance road race cars. On the weekends he can be found enjoying time outdoors, camping, and hiking with his beautiful wife and daughter.
---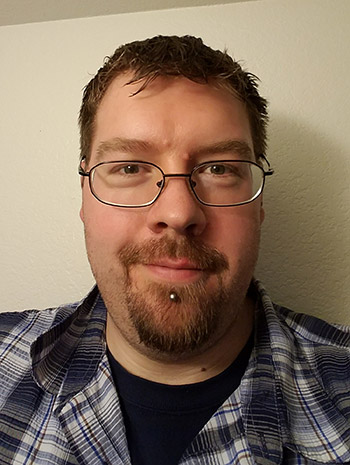 Justin Tevelde
Checkmate Conversion Trainer
Arizona
Justin Tevelde is a Checkmate Conversion Trainer at Car-Part.com. Justin started working in the automotive recycling industry at Gundies Auto Recyling in Bellingham, Washington. He began working in the shipping department, but soon began pricing and evaluating parts, and then buying vehicles with the help of the Bidmate salvage buying tool. Justin joined Car-Part last year as a Checkmate Conversion Trainer, and he now travels the country helping recyclers get set up and comfortable with the Checkmate inventory management system as well as Checkmate add-on products, like Bidmate and Partmate.
---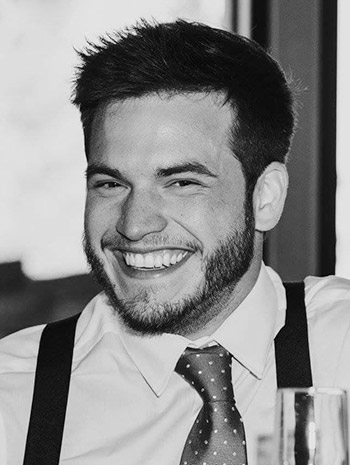 Spencer Van Raamsdonk
Trainer
British Colombia
Spencer Van Raamsdonk is a Trainer for Car-Part.com, and has been a member of the Car-Part family for 8 years. He attended his first conference when he was 8, and has been involved with the auto-recycling industry ever since! As a trainer, Spencer visits auto recyclers on-site, and helps them convert to Checkmate from other inventory management systems. Spencer also has experience working at Laird Wheaten Chevrolet Buick and Cadillac Dealership in Vehicle Sales, and at BC Auto Wrecking as a Sales Manager. He currently lives on Vancouver Island in British Columbia, Canada.
---
Todd Omel
Software Tester
California
Todd just joined Car-Part.com this year, bringing with him over 30 years of experience in the automotive industry. After he graduated from Lawrence Technology University in Southfield, MI with a Bachelor of Science in Business Administration he began working in the automotive industry and hasn't slowed down since. Todd has held positions at AutoInfo, ITS, Hollander, and most recently, VINterchange, gaining expertise in installations, support, sales, bookkeeping, and development.
Todd works with our development team as a software tester to bring recyclers the best software solutions. For the time being, he is concentrating on the Bidmate and Partmate products. His goal is to make sure customers' needs are met and looks forward to working hard to make that happen.
In Todd's spare time he enjoys a good round of golf, hiking and spending time with his kids.
---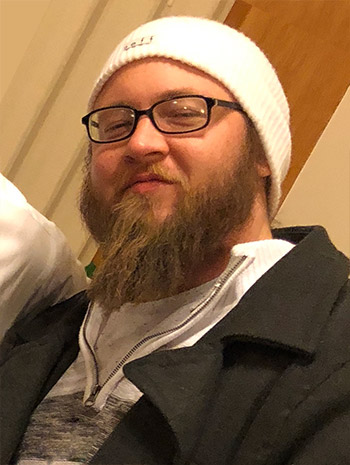 Justin Likes
Checkmate Support
Utah
Justin Likes has just recently joined the Checkmate Tech Support Team at Car-Part.com. In this role, he works with customers to diagnose and resolve hardware, application, and operating system problems. He has an Associate Degree in Computer Science and will soon complete his bachelor degree.
Justin's past positions include providing technical support at both a web hosting and email company and an IT company. These positions along with his experience as a manager and team leader, have given him expertise in systems analysis diagnostics relating to email, ftp, coding, security settings, database, and DNS, as well as experience in graphic design, editing, and publishing.
On the weekends, Justin enjoys hiking, camping, snow activities, movies, and anything to do with electronics.