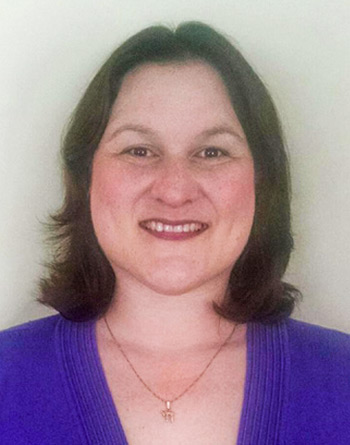 Casey Crouse
Checkmate Trainer
Kentucky
Casey Crouse is one of our Checkmate Conversion Trainers. Her specialty is helping recyclers who are new to Checkmate. When recyclers first begin using Checkmate, Casey visits their business for a few days to help them convert their inventory data and to learn their new system. Casey hasn't always been in the software and auto recycling industries - before working at Car-Part, she was a chiropractor for 13 years. She was an associate chiropractor for 8 years, and then owned her own business for 5. As a chiropractor, Casey has always loved helping people and improving others' day-to-day lives. Training them to use their new Car-Part software fits right in with that passion!
When Casey isn't on the road helping recyclers, she spends time with her family and loves to dive into a good book!
---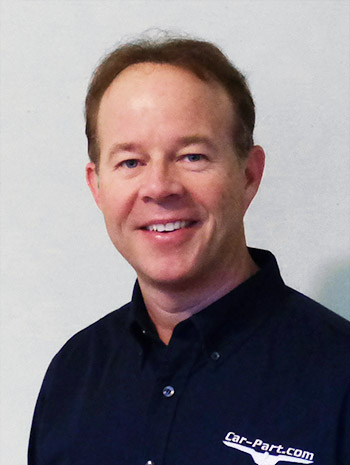 Drew Van Devender
Car-Part Sales Rep
Alabama
Drew Van Devender has been a Sales Representative with Car-Part.com since 2000, and has been involved in the recycling industry in some capacity for the last 25 years. After graduating from the University of North Alabama in 1992, he began his career in the automotive recycling industry and never looked back. Drew resides in Sheffield, AL with his wife Gina and Son Gavin. Away from work, he enjoys all outdoor activities and is a big fan of College Football. He also likes to unwind by playing acoustic guitar and singing a few tunes. You just might catch him performing with the "world-renowned" VW Beetles (aka: the Car-Part Band).
---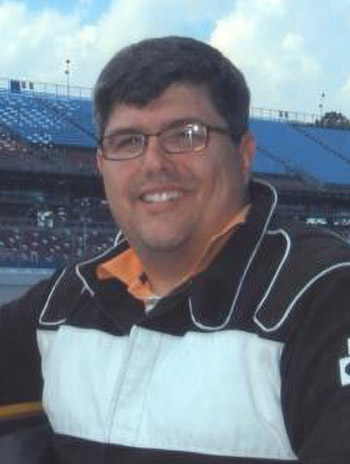 David Sanford
Checkmate Sales Rep
Alabama
David Sanford is a Sales Representative with Car-Part.com, focusing on the Checkmate inventory management system. He has been in the recycling industry since 1999, when he started in the industry by selling regional voicelines for Compass Communications in Florence, Alabama. Dave began selling the Checkmate inventory management software, too (at the time, Compass and Checkmate were owned by the same company).
When Car-Part.com purchased Checkmate in 2003, David retained his position selling Checkmate and been with Car-Part.com ever since. Since then, Car-Part.com has developed many more solutions for recyclers, and David has grown his industry knowledge to better help his customers. He works out of Car-Part.com's Alabama sales office in Florence, Alabama, and works with customers throughout the Greater Midwest.
David is married and the father of two girls, ages 15 and 11. He enjoys meeting new people and revisiting old friends within the industry.
---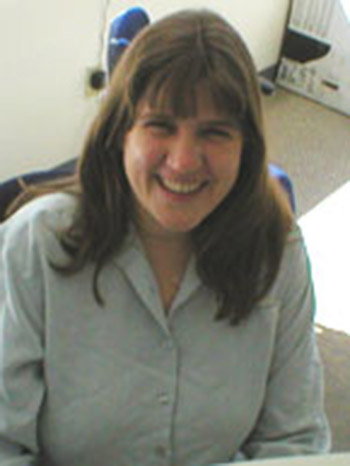 Leeann Gonsoulin
Checkmate Support
Texas
Leeann is in Checkmate Support and works with other related products, including Sales Pro, Order Trakker, Checkmate Workstation, Real Time Barcoding, QuickBooks integration, and UPS integration. Leeann has been with Car-Part.com for 17 years.
Before working for Car-Part, Leeann spent 15 years in the medical field. For 12 of those years, she worked as a Certified Medical Assistant.
Leeann also spent 12 years as a committee chair for both the Cub Scouts and Boy Scouts in Austin, TX.
---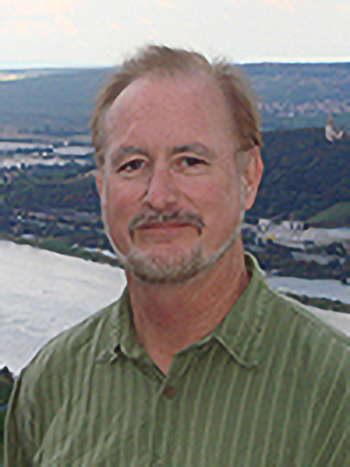 boB Clark
Fast Parts Sales
Texas
boB Clark started selling Fast Parts systems in February 1988. Before going to work for Jim Mangham, owner of Fast Parts, boB owned and managed several auto parts stores in Dallas, McAllen, and Corpus Christi. boB also worked for Bishop Core Supply in Dallas.
boB's background in small business gave him the ability to share his knowledge and use the knowledge he picked up from the recyclers to introduce them to the computer age. In the 80s and 90s, Bob would travel around the United States to show the recyclers why they needed a computerized inventory system.
We have come a long way since then and in recent years the industry has seen drastic change, but boB continues to educate recyclers about the steps that Car-Part has been taking to ensure that the independent auto recycler continues to dominate this industry.