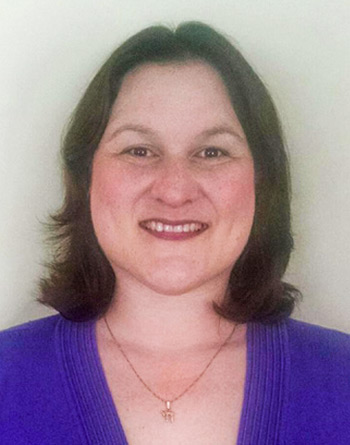 Casey Crouse
Checkmate Trainer
Kentucky
Casey Crouse is one of our Checkmate Conversion Trainers. Her specialty is helping recyclers who are new to Checkmate. When recyclers first begin using Checkmate, Casey visits their business for a few days to help them convert their inventory data and to learn their new system. Casey hasn't always been in the software and auto recycling industries - before working at Car-Part, she was a chiropractor for 13 years. She was an associate chiropractor for 8 years, and then owned her own business for 5. As a chiropractor, Casey has always loved helping people and improving others' day-to-day lives. Training them to use their new Car-Part software fits right in with that passion!
When Casey isn't on the road helping recyclers, she spends time with her family and loves to dive into a good book!
---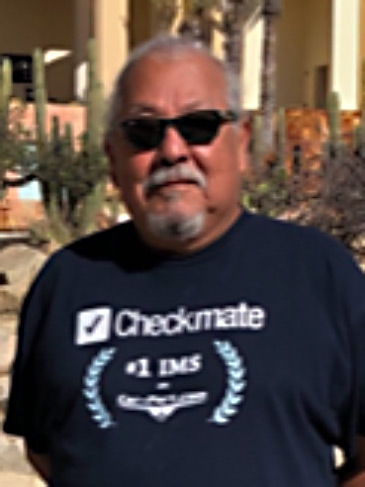 Sonny Gonzales
Checkmate Sales/Training/Support
California
Angelo (Sonny) Gonzales works in Checkmate training, sales, and support. Sonny joined Car-Part.com in 2009, focused on Checkmate. Today, Sonny works with customers across the US and Canada on Checkmate and Car-Part Web Services. Sonny spent 28 years in the auto recycling industry at Central Auto Dismantling in Clovis, California. His experience as a parts puller, delivery driver, counter person, and owner puts Sonny in a unique position to work with other recyclers and continue to share his experience.
Prior to Car-Part.com, Sonny was a music teacher in the local school district for 7 years. His teaching background has helped him to easily transition into a training role with auto recyclers. Sonny has an associate's degree from Monterey Peninsula College, a bachelor's degree in Liberal Arts, and a teaching credential from Fresno State University.
Sonny also co-leads Car-Part's all-employee band, the VW Beetles, contributing his musical skills on the keyboard, guitar, and harmonica as well as vocals.
---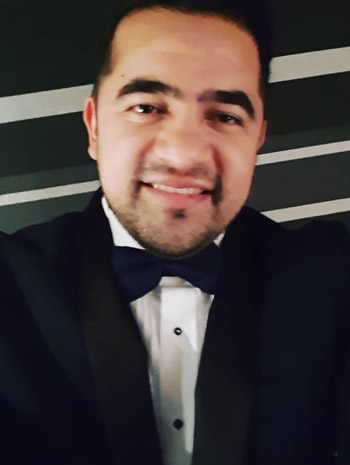 Manuel Herrera
Checkmate/Web Sales - Mexico
California
Manuel has been with Car-Part.com since 2006, and has 20 years of experience in the automotive recycling industry. He started in the industry as a counter salesperson for an auto recycling facility in Mexicali, Mexico. He held that job for 6 years as he attended the college at Universidad de Estudios Avanzados (UNEA). After he graduated with a bachelor's degree in Business Administration, Manuel worked on a business project that allowed him to travel throughout Mexico, and opened the door for Car-Part.com to enter the Mexican market. Manuel trains Car-Part.com customers in Spanish and English. He is passionate about motivating and helping business owners to run their businesses through data-based decision making and software/technology.
Manuel is also passionate about music - after work hours, he's usually relaxing to the jazz standards and the tunes of Frank Sinatra!
---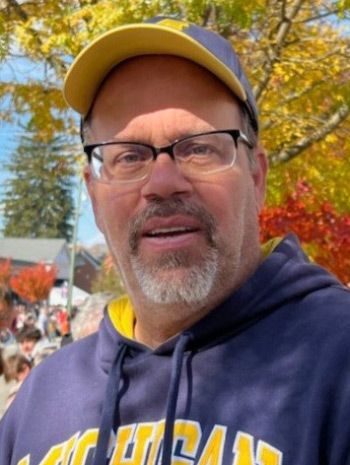 Jeff Mastervich
Checkmate/Web Sales
Arizona
Jeff is one of the Checkmate and Car-Part sales representatives covering the western portion of the United States. Jeff has been with Car-Part.com for 15 years, and during this time, he has worked in the Checkmate support group and sales.
Jeff has been involved in the automotive recycling industry for over 30 years. He began as a field installer and graduated to managing the support group while with AutoInfo. He has also served as general manager for several recycling facilities during this time.
In his spare time, Jeff enjoys all Pittsburgh-related sports and golf.
---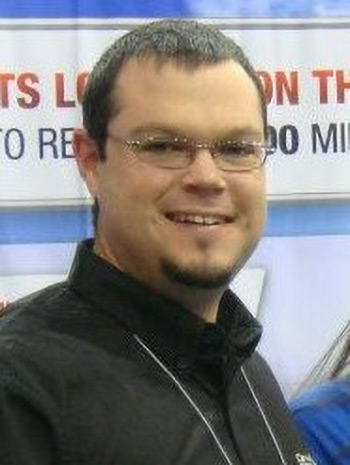 Slade Goodwin
Web Sales
Virginia
Slade Goodwin has been working in the auto industry for more than 10 years. He started off working as a regional salesperson for a parts vendor where he traveled to 43 states in 3 years. The last eight years he has spent at Car-Part.com as a salesperson for Web Services where he covers the Southeast, California, Oregon, and Washington.
Slade earned his Bachelor of Science degree in business administration with a major in marketing from Harding University in Searcy, Arkansas.
Slade is a dedicated FSU Seminoles fan and also loves watching the San Francisco Giants baseball team. He has been sharing his love of baseball by coaching in his local little league for the past five years. Whenever he gets the chance, Slade enjoys traveling: currently he has visited Australia, Africa, England, and 45 US States!
---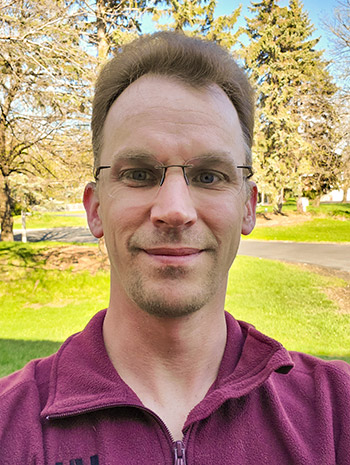 Dan Ruud
Checkmate Product Specialist
Minnesota
Dan Ruud is a Checkmate Product Specialist. He is responsible for testing new enhancements and software changes, acting as a communication point between developers and support staff, and helping support staff with escalated issues. Dan has also been part of numerous installations and conversions, so he understands what it's like working at yards ranging from a single employee to the largest yards.
Dan started working with Checkmate over 20 years ago as a basic support representative on the Orion product. He switched to Checkmate and worked his way up to the Lead Support Rep for Checkmate. He held that position for a few years, and once Car-Part.com purchased Checkmate, Dan then moved to the development and testing side of the product. He continues to assist with escalated issues when needed.
In his free time, Dan plays disc golf in the summer, and skis and snowboards in the winter. He also plays competitive volleyball year-round, playing indoors during the winter and on the sand in the summer. Dan is also a season ticket holder for the Minnesota Vikings.