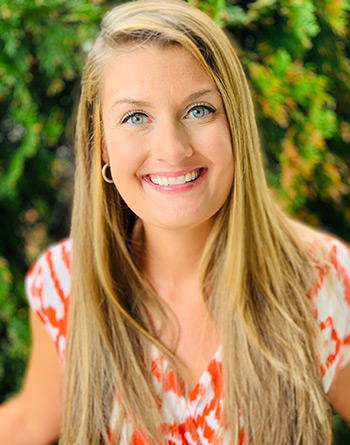 Mendi Evans
Sales and Training
Virginia
Mendi is part of our training team specializing in the entire suite of Checkmate products, Web Services, Car Part Pro, and Integrated Car Part Pro. Mendi has been with Car-Part.com for over 6 years working with both the training and sales teams, training recycling yards and body and repair shops on Car-Part.com and Car Part Pro.
Prior to Car-Part.com, Mendi previously worked in the golf business, planning weddings, membership events, and golf outings in Coastal Georgia and Coastal Virginia. She has a Bachelor degree in Psychology with a minor in Business Administration from Mary Baldwin University in Staunton, VA.
Mendi stays busy in her spare time with her husband, Matt, and her two young sons, Blake and Chase. Together they enjoy playing sports, especially golf and swimming, spending time outdoors, cooking, and traveling.
---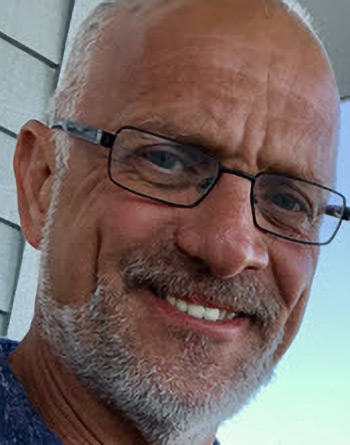 Greg White
Conversion Trainer
North Carolina
Greg White works as a training specialist, training recyclers on Car-Part's products and how to use the flexibility of the software to fit and improve business processes.
Greg has a BA in Computer Science from East Carolina University that gives him expertise in the technical side of software, while his 34 years of experience in the recycling industry provide valuable insight to a broad range of practical areas. He has hands-on experience with full-service parts, self-service parts, and scrap metal recycling, ferrous and non-ferrous metals. In his time as a General Manager & Sales Representative at 67 Motors, he was a daily user of Car-Part's software, served as a beta tester, and attended CP's roundtables. He managed the day-to-day operations, including computer hardware & software installation/maintenance, accounts receivable/payable, as well as all of the paperwork and documentation. Greg has worked with and managed employees in every aspect of the recycling facility; from being a yard manager and buyer, to crushing and sales.
Greg is the proud granddaddy of 5 wonderful grand-children. He is a follower of Jesus and enjoys serving and helping others. In his time off, Greg loves to be outside at the lake or hiking with his retired working K-9 German shepherd, Tempest.
---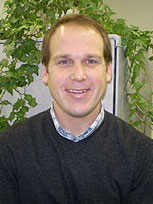 Jason Olson
Sales and Training
Virginia
Jason has been with Car-Part for over 10 years, and has been in the auto recycling business for over 16 years. With Car-Part, Jason is involved with the sales and customer training aspects of the company. He visits current and prospective Car-Part and Checkmate customers to train them on products and features. He also facilitates Executive Roundtable User Groups all across the country for Car-Part.com. In this position, Jason has visited thousands of salvage yards in North America to learn about their processes, and to educate them about how Car-Part's products can fit into their sales and production procedures while improving their overall efficiency and profitability. Prior to working for Car-Part, Jason managed sales teams.
In his spare time, Jason can be found spending time with his family and watching his 3 children play soccer and basketball.
---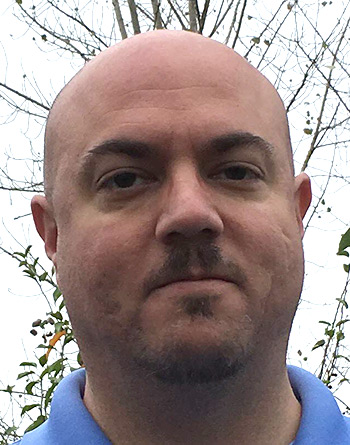 Kyle Leatherwood
Web Sales
Virginia
Kyle Leatherwood handles Web Services Sales in the Northeast corner of the United States, as well as Checkmate Sales for New York and New Jersey. Kyle has been with Car-Part.com for 9 years and brings over 17 years of automotive sales and training experience from his work in the automotive industry, heavy duty trucking industry, as well as the automotive salvage industry. His experience, along with a degree in Business Information Systems, provides him a unique perspective on our products - not only on everyday use in the industry, but also on the technical side and can provide unique insights as to ways to better manage their businesses using the Car-Part and Checkmate Suite of products.
Kyle currently resides in Powhatan Virginia with his wife and 5 year old daughter.
---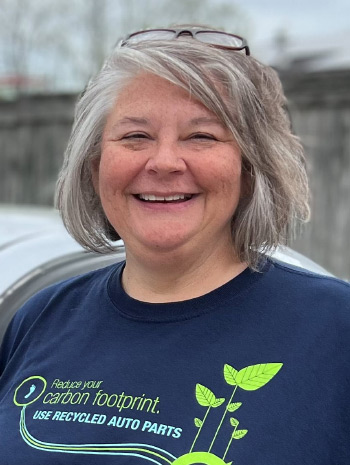 Theresa Colbert
Web Sales
Colorado
Theresa Colbert is an on-the-ground representative for Car-Part.com. She works with dismantling yards to help them decide which products in the Car-Part suite best fit their needs and shows them how they can optimize their part listings for online sales through eBay, Brokering, and Trading Partners. She does this by emphasizing the importance of accurate part grading and high-quality part images. She also stresses the huge value that cores have in today's market.
Theresa has been with Car-Part.com for over 9 years. Previously, she worked at Nu-Parts Automotive Products for 10 years. Prior to Nu-Parts, she was the manager at Winter Auto Japanese Engines in Glendale, Arizona, and at AAA Economy Auto Parts in Phoenix, Arizona. With over 25 years of industry experience, she has seen the auto recycling world from almost every point of view. Theresa is on the Pennsylvania association event board, the Colorado association event board, and the ARA Scholarship Foundation fundraising committee. She also speaks at industry trade shows and writes monthly articles in The Recyclers Power Source, the Toolbox, and several state association publications.
When she is at home, she loves to spend time with her family, play with her dogs, cook, and watch football.
---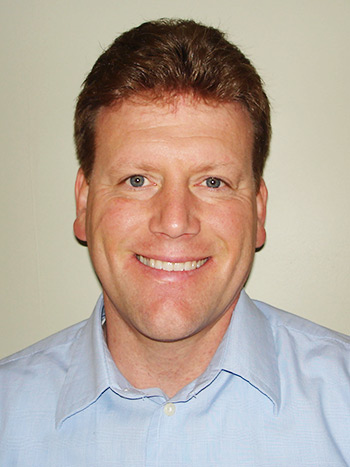 Craig Vanderhorst
Director of Customer Support
Kentucky
Craig Vanderhorst recently joined Car-Part as the Director of Customer Support. Craig's previous leadership positions in customer support and time spent as a software product manager give him a unique perspective while working with Car-Part customers. His goal is to help customers get the most value out of the products and services they use and he is always ready to tackle problems and answer questions to help customers and coworkers be as productive as possible.
Craig has a Bachelor of Science in Mechanical Engineering from the University of Cincinnati, and a Six Sigma Black Belt certification for process improvement.
When he isn't working, Craig stays busy with his five children and one grandchild. He likes to read and enjoys any chance he can get to be outside in nature, especially time spent kayaking, hiking, and camping.