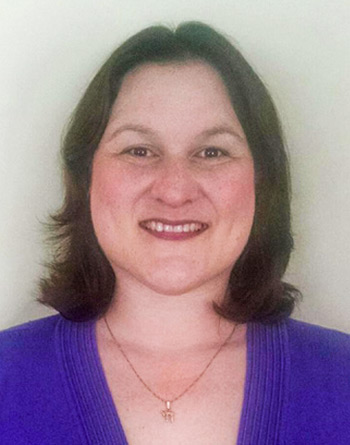 Casey Crouse
Checkmate Trainer
Kentucky
Casey Crouse is one of our Checkmate Conversion Trainers. Her specialty is helping recyclers who are new to Checkmate. When recyclers first begin using Checkmate, Casey visits their business for a few days to help them convert their inventory data and to learn their new system. Casey hasn't always been in the software and auto recycling industries - before working at Car-Part, she was a chiropractor for 13 years. She was an associate chiropractor for 8 years, and then owned her own business for 5. As a chiropractor, Casey has always loved helping people and improving others' day-to-day lives. Training them to use their new Car-Part software fits right in with that passion!
When Casey isn't on the road helping recyclers, she spends time with her family and loves to dive into a good book!
---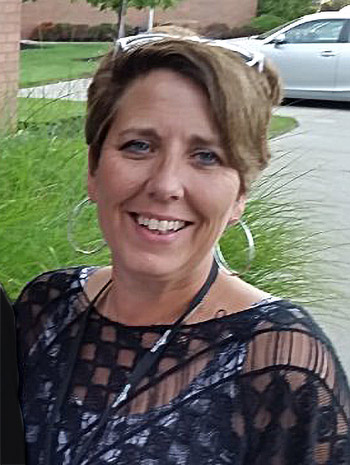 Tracy Hurst-Galbraith
Checkmate Trainer
Iowa
Tracy Hurst-Galbraith is a Checkmate Trainer based in Milford, Iowa. Tracy has spent over 25 years in the recycling industry, holding the office of President of the Iowa Auto Recyclers Association and spending 10 years as the manager of her father's auto salvage business. In her current position with Car-Part.com she helps recyclers who are converting to the Checkmate inventory management system by visiting recyclers in person and training them on the phone.
Tracy has an associate's degree in paralegal studies and she has been a licensed cosmetologist for 27 years. In her time off, Tracy loves fishing, crafting, planning events and spending time with her family.
---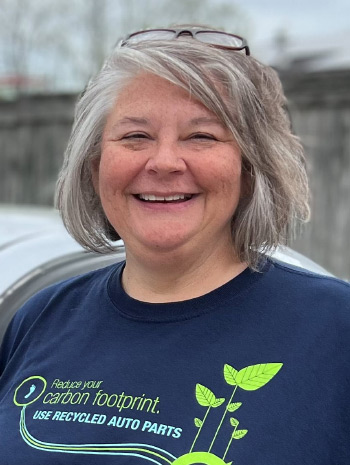 Theresa Colbert
Web Sales
Colorado
Theresa Colbert is an on-the-ground representative for Car-Part.com. She goes into the dismantling yards and helps the customers decide which of the products in the Car-Part suite best fits their needs. Trading Partners, Brokering, Coremate and Core Pricing programs are Theresa's pet projects. With her background in aftermarket and being "on the other side of the counter" at the yard and repair shops, Theresa is a firm believer in Brokering and in the huge value cores have in today's market.
Theresa has been with Car-Part.com almost 8 years. Previously, she worked at Nu-Parts Automotive Products for 10 years. Prior to Nu-Parts, she was the manager at Winter Auto Japanese Engines in Glendale, Arizona, and at AAA Economy Auto Parts in Phoenix, Arizona. With over 25 years of industry experience, she has seen the auto recycling world from almost every point of view. Theresa is on the Pennsylvania association event board, the Colorado association event board, speaks at industry trade shows, and writes a monthly article in The Recyclers Power Source, the Toolbox and several state association publications.
When she is at home, she loves to spend time with her family, play with her dogs, cook, and watch football.