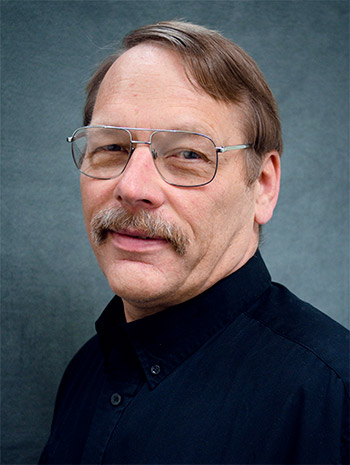 Roger Schroder
Vice President
Kentucky
Roger Schroder is a co-founder of Car-Part.com and is currently the company's Vice President. Roger has been in the auto recycling industry for over 30 years, and is co-owner of Foreign Auto Salvage in Fort Wright, Kentucky. He was the manager of Foreign Auto Salvage for many years and continues to serve as a senior officer and board member.
Roger received a bachelor's degree from Thomas More College with a double major in Business Administration and Accounting. He spent 10 years as a special agent with the Treasury Department. Roger is a Fort Wright General for his volunteer work with the city and work with the Fort Wright Business Association. He has also been recognized as an Honorary Colonel by the Kentucky State Police Department.
---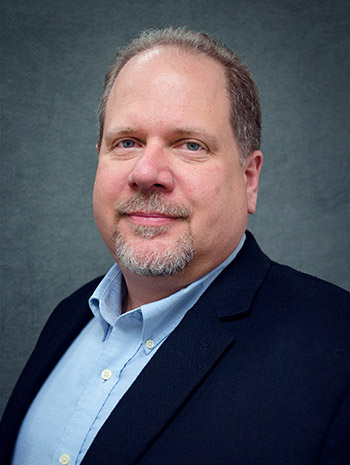 JC Chastain
Director of Recycler Services
Kentucky
JC Chastain is the Director of Recycler Services for Car-Part.com's Checkmate business management system, and related products including Order Trakker, Checkmate Workstation, Bidmate, Partmate, Photomate, and Real Time Barcoding. He leads the Development team responsible for product enhancements and new product development - the latest is Checkmate Sales Pro, with a completely redesigned, modern and intuitive workflow that allows you to effortlessly switch between tasks. JC has over 20 years' experience supporting and developing technology solutions for the auto recycling industry. He has co-authored numerous articles and a book on utilizing technology to teach statistical concepts. JC is the content editor and a steering committee member for the software development group Agile Cincinnati.
---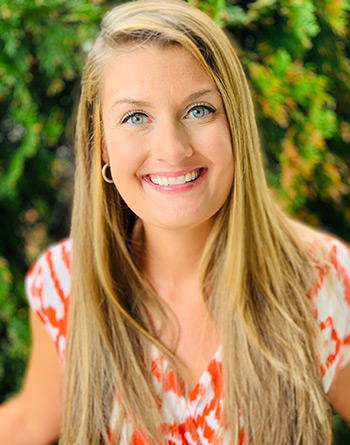 Mendi Evans
Checkmate Sales and Pro Trainer
Virginia
Mendi is part of our training team specializing in the entire suite of Checkmate products, Web Services, Car Part Pro, and Integrated Car Part Pro. Mendi has been with Car-Part.com for almost 5 years working with both the training and sales teams, training recycling yards and body and repair shops on Car-Part.com and Car Part Pro.
Prior to Car-Part.com, Mendi previously worked in the golf business, planning weddings, membership events, and golf outings in Coastal Georgia and Coastal Virginia. She has a Bachelor degree in Psychology with a minor in Business Administration from Mary Baldwin College in Staunton, VA.
Mendi stays busy in her spare time with her husband, Matt, and her two young sons, Blake and Chase. Together they enjoy playing sports, especially golf, spending time outdoors, cooking, and traveling.
---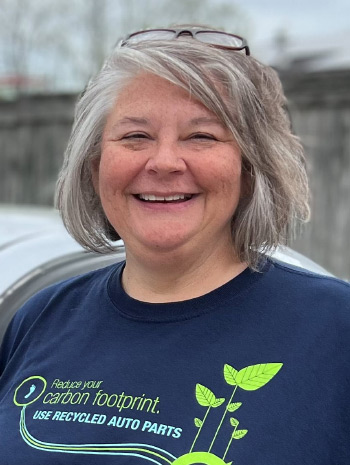 Theresa Rochelle Colbert
Web Sales
Colorado
Theresa Colbert is an on-the-ground representative for Car-Part.com. She goes into the dismantling yards and helps the customers decide which of the products in the Car-Part suite best fits their needs. Trading Partners, Brokering, Coremate and Core Pricing programs are Theresa's pet projects. With her background in aftermarket and being "on the other side of the counter" at the yard and repair shops, Theresa is a firm believer in Brokering and in the huge value cores have in today's market.
Theresa has been with Car-Part.com almost 8 years. Previously, she worked at Nu-Parts Automotive Products for 10 years. Prior to Nu-Parts, she was the manager at Winter Auto Japanese Engines in Glendale, Arizona, and at AAA Economy Auto Parts in Phoenix, Arizona. With over 25 years of industry experience, she has seen the auto recycling world from almost every point of view. Theresa is on the Pennsylvania association event board, the Colorado association event board, speaks at industry trade shows, and writes a monthly article in The Recyclers Power Source, the Toolbox and several state association publications.
When she is at home, she loves to spend time with her family, play with her dogs, cook, and watch football.
---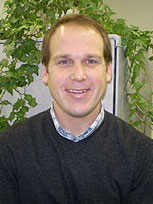 Jason Olsen
Checkmate and Web Sales
Virginia
Jason has been with Car-Part for over 9 years, and has been in the auto recycling business for over 15 years. With Car-Part, Jason is involved with the sales and customer training aspects of the company. He visits current and prospective Car-Part and Checkmate customers to train them on current products and their features. He also facilitates Executive Roundtable User Groups all across the country for Car-Part.com. In this position, Jason has visited thousands of salvage yards in North America to learn about their processes, and to educate them about how Car-Part's products can fit into their sales and production procedures while improving their overall efficiency and profitability. Prior to working for Car-Part, Jason managed sales teams.
In his spare time, Jason can be found spending time with his family and watching his 3 children play soccer and basketball.
---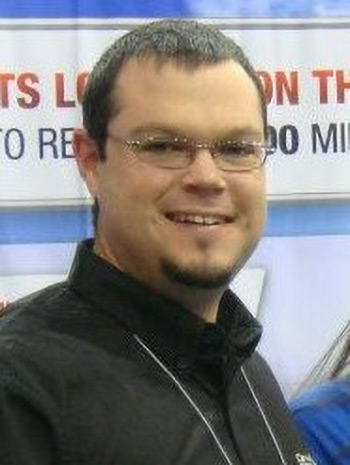 Slade Goodwin
Web Sales
Virginia
Slade Goodwin has been working in the auto industry for 10 years. He started off working as a regional salesperson for a parts vendor where he traveled to 43 states in 3 years. The last seven years he has spent at Car-Part.com as a salesperson for Web Services where he covers the Southeast, California, Oregon, and Washington.
Slade earned his Bachelor of Science degree in business administration with a major in marketing from Harding University in Searcy, Arkansas.
Slade is a dedicated FSU Seminoles fan and also loves watching the San Francisco Giants baseball team. He has been sharing his love of baseball by coaching in his local little league for the past five years. Whenever he gets the chance, Slade enjoys traveling: currently he has visited Australia, Africa, England and 45 US States!
---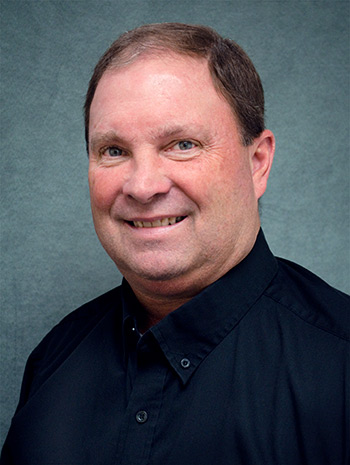 Jeff Wissman
Bidmate, Partmate, & Photomate Product Manager
Kentucky
Jeff Wissman is the Product Manager for Bidmate, Partmate and Photomate. He oversees the design and development of new software and enhancements, and coordinates the Level 3 Customer Support for Bidmate, Partmate and Photomate. He joined the Car-Part team in February of 2013. Prior to coming to Car-Part, Jeff worked as a Development Manager with R.L. Polk and Company, supporting the Ford, General Motors, and Asian Import accounts.
Jeff possesses 30 years of software development experience in both mainframe and client-server environments.
Jeff is a former NCAA college baseball player, and still shares the NCAA baseball record for most triples in a game (3). That record has been tied many times, but no one has hit 4 yet! When the office is closed, Jeff enjoys golfing and attending sporting events.